The Author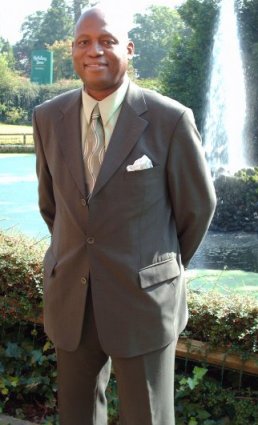 "We are living in an era of growing uncertainty and insecurity that is challenging all our beliefs and assumptions. In these troubled times it is crucial that we acquire some understanding of just who we are as a species, why we exist and how best we may order our lives and societies within the universal scheme of things."
- Eugene D. A. Bell-Gam
**Latest Comments, Essays & Letters**
(click to read)
---
@ Read the Preface
@ Digest Reviews
@ Enjoy the Excerpts
@ Discuss the Book
@ Spread the Word
@ Where to Buy
@ News & Articles
@ Author Profile
@ Contact Us
---
Thank you for your support !
Life's Big Questions How did the universe and life come about?
Why is it all so orderly and yet so flawed?
Why does life exist?
What purpose are we serving?
Where did our life force come from?
Where does it go when we die?

Startling new discoveries are fast-eroding the familiar pillars upon which both science and religion have thrived in our common era. Age-old questions about the very essence of life itself are resurfacing with renewed urgency to the search for answers. Why We Exist is a thought-provoking examination of life's origin, meaning and purpose in the light of current scientific evidence. The well researched and clearly set out material will fascinate anyone who has ever pondered the vital questions of life. It is a timely debate on human essence in a world torn between rabid materialism and religious extremism.

****************************

What readers are saying ...

"Definitely the most stimulating book I have ever read. An awesome piece of inspired writing ... surprisingly compact ... considering the extensive research and breadth of topics covered." - Don Bradley [Read more..] "A most insightful, questioning and fascinating read ... An evolving reading and learning experience for a curious mind." - James Iwenjiora [Read more..] "This book is excellent. Thoroughly researched, well written, concise and thought provoking ... engrossing from start to finish ... manages to deal with a difficult topic in a sensitive way ... explains scientific terms in layman's language." - Anthony Armstrong [Read more..]

[Submit a review ...]

*****************************

Quotes from the book ...

"There are 100,000 million stars in the galaxy and 100,000 million galaxies in the universe, so if you want to recreate the universe you better have a big computer." - Prof. Carlos Frenk, University of Durham "Most of the planets found previously are like distant cousins to the planets in our own solar system, but now we are finding ones much more like ours. We are getting closer to our brothers and sisters." - Dr. Hugh Jones, Liverpool John Moores University "Quantum theory leaves no doubt that other universes exist in exactly the same sense that the single universe that we see exists." - Prof. David Deutsch, Oxford University "Biology is the study of complicated things that give the appearance of having been designed for a purpose ... What lies at the heart of every living thing is not a fire, warm breath, nor a 'spark of life'. It is information, words, instructions ... If you want to understand life, think about information technology." - Prof. Richard Dawkins, Oxford University "You can't read off the complex four dimensions of a living organism (three of space and one of time) from the single dimension of DNA... In fact DNA is rather an inert substance. It is not the 'master molecule,' the 'blueprint of life,' the 'code of codes' or whatever other grandiose metaphor has been proposed." - Prof. Steven Rose, Open University "We have always underestimated cells ... The entire cell can be viewed as a factory that contains an elaborate network of interlocking assembly lines, each of which is composed of a set of large protein machines ... Why do we call the large protein assemblies that underlie cell function protein machines? Precisely because, like machines invented by humans to deal efficiently with the macroscopic world, these protein assemblies contain highly coordinated moving parts." - Dr. Bruce Alberts, US National Academy of Sciences "We find that nature's order is hidden from us, it is written in code ... What is remarkable is that human beings are actually able to carry out this code-breaking operation, that the human mind has the necessary intellectual equipment for us to unlock the secrets of nature." - Prof. Paul Davies, Australian Centre for Astrobiology "The core idea of intelligent design must be supplemented with auxiliary hypotheses and generalizations about the structure of the design and about at what points the design makes contact with the natural world. We are at a stage analogous to Copernican astronomy before the discovery of Kepler's laws (to say nothing of Newton's)." - Dr. Robert C. Koons, University of Texas "The way we teach science and related issues needs shaking up if we are to prepare our children for the challenges of citizenship in an era where science will pervade most aspects of life ... The genome era must be democratic - which means everyone having an informed say about the new social, ethical and political questions posed by science." - Dr. Mike Dexter, The Wellcome Trust

[Read more quotes ...]
The Book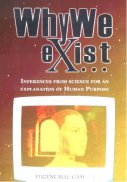 Pen Press, London
ISBN: 1-904018-86-6
Buy it now!
---
BOOK CONTENTS
Preface 1. INTRODUCTION
Timeless Questions,
Shifting Answers
Crisis and Contradiction
Conflicting Indoctrination
Importance of the Debate
2. RELIGION ON ORIGIN
What is Religion?
Early Accounts of Origin
Creation Science
Common Ground with Science
3. SCIENCE ON ORIGIN
PART 1: THE UNIVERSE
What do we mean by Science?
Astronomy
Cosmology
Big-Bang Theory
Problems with Big-Bang
More Missing Pieces
Where is it all heading?
Common Ground with Religion
4. SCIENCE ON ORIGIN
PART 2: LIFE
Evolution
Darwinism
Impact of Modern Genetics
Problems with Evolution
Evolution, Religion & Social Science
What Next?
5. FOCUSING ON PURPOSE
Why restrict Inquiry?
Is it all a futile exercise?
Modern Design Science
Wrong Assumptions
6. THE SOLAR LABORATORY THEORY
An Expendable Experiment
Recording Mechanisms - Memory
Timing Mechanisms
Sleep
Dreaming
Memory Consolidation and Storage
Memory Retrieval
Consciousness and The Mind-Brain
Death
Quantum Unreality
Influencing Mechanisms
7. IMPLICATIONS OF THE THEORY
The Role of Free Will
The Good-Evil Paradox
Morality and Religion
The Problem with Religion
Morality outside Religion
Chances of Intervention
False Security
8. DEVELOPMENTS
9. FURTHER READING