The Author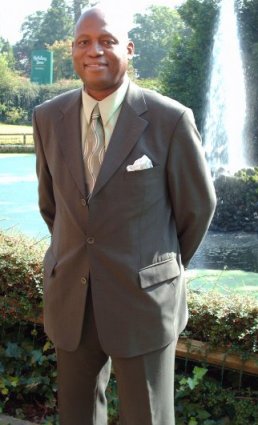 "We are living in an era of growing uncertainty and insecurity that is challenging all our beliefs and assumptions. In these troubled times it is crucial that we acquire some understanding of just who we are as a species, why we exist and how best we may order our lives and societies within the universal scheme of things."
- Eugene D. A. Bell-Gam
**Latest Comments, Essays & Letters**
(click to read)
---
@ Read the Preface
@ Digest Reviews
@ Enjoy the Excerpts
@ Discuss the Book
@ Spread the Word
@ Where to Buy
@ News & Articles
@ Author Profile
@ Contact Us
---
Thank you for your support !
About the Author
Eugene Donald Bell-Gam was born in Paddington, London, England in 1955. He spent most of his childhood in Sierra Leone; a tropical environment of great beauty and diversity that nurtured an early interest in nature, science and philosophy. He planned to study Biochemistry, but a chance holiday job at Barclays Bank led him into banking studies, qualification as an Associate of the Chartered Institute of Bankers at the age of 24, and the development of investigative and data analysis skills as a senior bank inspector. He left banking at the end of 1985 and spent three years at the General Medical Council where became familiar with controversies in medical science and ethics. He also read law at Birbeck College, University of London. Brought up as an Anglican Christian he remained an active member of the Church of England for several decades despite early sceptism about literal interpretation of scripture and religion's obsession with man-invented dogma. In the 1980s he served for many years on the Parish Church Council of St. James, Alperton and joined The Gideons. Eventually he quit Anglicanism altogether in favour of simple, personal beliefs in a common humanity informed by nature and science. An avid follower of leading-edge scientific research, he supports the use of acquired knowledge to improve on nature. At the same time he shares general public disquiet about unpredictable consequences for our being and the environment that could result from relentless, indiscriminate intervention of science in natural processes. These twin concerns about religion and science led him to undertake two years of research into philosophy of science issues that has culminated in the publication of Why We Exist; a succinct examination of life's origin, meaning and purpose in the light of available scientific evidence. The book's message is that the huge complexities of living things and the natural environment demands that we arrive at some understanding of purpose as a guide to handling both physical and non-physical aspects of life. Bell-Gam is married and currently lives with his family in Sudbury, Middlesex, U.K. He can be reached at:

[Read more ... get the book]
The Book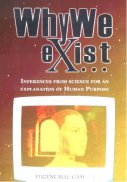 Pen Press, London
ISBN: 1-904018-86-6
Buy it now!
---
BOOK CONTENTS
Preface 1. INTRODUCTION
Timeless Questions,
Shifting Answers
Crisis and Contradiction
Conflicting Indoctrination
Importance of the Debate
2. RELIGION ON ORIGIN
What is Religion?
Early Accounts of Origin
Creation Science
Common Ground with Science
3. SCIENCE ON ORIGIN
PART 1: THE UNIVERSE
What do we mean by Science?
Astronomy
Cosmology
Big-Bang Theory
Problems with Big-Bang
More Missing Pieces
Where is it all heading?
Common Ground with Religion
4. SCIENCE ON ORIGIN
PART 2: LIFE
Evolution
Darwinism
Impact of Modern Genetics
Problems with Evolution
Evolution, Religion & Social Science
What Next?
5. FOCUSING ON PURPOSE
Why restrict Inquiry?
Is it all a futile exercise?
Modern Design Science
Wrong Assumptions
6. THE SOLAR LABORATORY THEORY
An Expendable Experiment
Recording Mechanisms - Memory
Timing Mechanisms
Sleep
Dreaming
Memory Consolidation and Storage
Memory Retrieval
Consciousness and The Mind-Brain
Death
Quantum Unreality
Influencing Mechanisms
7. IMPLICATIONS OF THE THEORY
The Role of Free Will
The Good-Evil Paradox
Morality and Religion
The Problem with Religion
Morality outside Religion
Chances of Intervention
False Security
8. DEVELOPMENTS
9. FURTHER READING

© ETREX Limited