The Author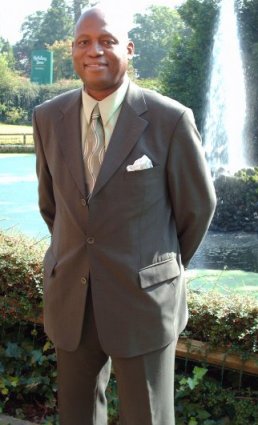 "We are living in an era of growing uncertainty and insecurity that is challenging all our beliefs and assumptions. In these troubled times it is crucial that we acquire some understanding of just who we are as a species, why we exist and how best we may order our lives and societies within the universal scheme of things."
- Eugene D. A. Bell-Gam
**Latest Comments, Essays & Letters**
(click to read)
---
@ Read the Preface
@ Digest Reviews
@ Enjoy the Excerpts
@ Discuss the Book
@ Spread the Word
@ Where to Buy
@ News & Articles
@ Author Profile
@ Contact Us
---
Thank you for your support !
Excerpts from ..

INTRODUCTION | RELIGION ON ORIGIN | SCIENCE ON ORIGIN 1 | SCIENCE ON ORIGIN 2 | FOCUSING ON PURPOSE |
SOLAR LABORATORY THEORY | IMPLICATIONS OF THE THEORY |
---
Introduction
[abridged excerpts] Timeless Questions, Shifting Answers

... Our sun is but one of billions of stars in the universe. In the last two years astronomers have discovered over one hundred so-called 'exoplanets' around other stars. Distant planetary systems are coming to light that are more and more like our own solar system. The question for scientists is no longer 'if' there is an identical planet elsewhere that can sustain, or already sustains, life. It is 'when' and how soon we are likely to make that exciting discovery ... Jolted by such startling possibilities an increasing number of people of all backgrounds and beliefs are re-evaluating our earthly existence and our possible role in the universe. ... We have now achieved the ability to access areas previously restricted to Mother Nature. As at no time before in our history, we are able to examine issues about life with a great volume of factual information to hand. An enormous amount of religious and scientific material exists on questions of origin; i.e. how the universe and life may or may not have started. However (and surprisingly) there has been little logical examination of the why question. ... Alongside all the exciting progress there are some very perplexing conundrums, the answers to which continue to elude us. For example, just as we started thinking that Albert Einstein's theory on matter and energy was the ultimate foundation of physics, we were hit with the disconcerting theory of Quantum Mechanics that threatens to overturn established laws. Atoms and their constituents exhibit a mysterious ability to exist in more than one place or in different states at a time. ... The mysteries and paradoxes of quantum mechanics perplexed scientists for much of the twentieth century. Einstein described the dual-existence property of atoms as "spooky" and concluded that the underlying theory must be incomplete because "God does not play dice". However quantum physicists are now telling us that there could be parallel universes or multiverses. ... The implications are simply mind-blowing. Humans could have replicas that are existing simultaneously in different universes and undergoing different experiences! ... Predictably the new knowledge has generated all manner of controversy and prompted fierce debate among scientists, theologians and philosophers ... Suddenly, scientific research has become a matter for general public concern ... The role of science in philosophical debate has to change, and fast. ... Forget old sterile disputes over evolution versus creation teaching on the school curriculum. Children must be alerted to the crucial issues that are posed by the new life-altering science. But to make correct choices they will need some understanding of life's purpose, however incomplete. After all no one will attempt (or even propose) alterations to a complex piece of machinery, or to its production process, without first ascertaining its purpose.

Conflicting Indoctrination

History, religion and culture catch us in the society we are born into ... I had a strict Christian upbringing. Sundays were solemn, spartan affairs; no work or leisure activities whatsoever. Church was obligatory. Our generation grew up with the image of God as a stern, old white man with a long beard who will punish you severely for the slightest misdemeanour unless you could get his son Jesus to intervene on your behalf. But the price of securing God's mercy was high: Jesus had to die on the cross. So every time you did something naughty you got a thrashing from elders who berated you at the same time for 'crucifying the dear Lord all over again'. A terrible guilt burden for under-10 year olds, and an unholy excuse for some adults to indulge in sadism at our expense. ... When I was about six years old I attended a Catholic school briefly. I learnt Hail Mary and the junior Catechism ... This sort of simple instruction may be enough to awe the average child and dissuade further inquiry. But as we grow older and absorb formal education, we soon discover that religion conflicts with rational science. Many people deal with the conflict by compartmentalising religion and science. They handle each area independently and attempt no reconciliation. Others are unable to live with this separation and end up rejecting one or the other. For those who reject, the passion to rebut what they perceive as scientific 'heresy' or religious 'brainwashing' -- depending on their stance -- becomes a crusade. Indeed, some scientific principles have assumed the status of doctrine and are now defended as fiercely as religious beliefs. Unfortunately the objective research that will advance our understanding of life is being held back by such vested interests. Professionals tend to start from a religious or agnostic standpoint and then advance skewed 'evidence' and biased arguments to support their positions. Worse, they demand that we must support one camp or the other. But are the camps that mutually exclusive? Maybe there are no contradictions here. Perhaps there is a logical bridge somewhere between the factual that we can test empirically, and the perceived that we are as yet unable to prove physically. Rather than outright dismissal by sceptics, the challenge must be taken up to stretch the boundaries of science to possible logical explanations for 'unscientific' phenomena. There are grounds for optimism. Astrologers tell us that we are living in the Age of Aquarius, the Zodiac sign associated with freethinking and problem solving. This trend is expected to continue for the next two thousand years. Already we are seeing more and more respected scientists put their reputation on the line with theories on difficult topics that were taboo just a few years ago. The term 'paranormal' may not survive beyond the first couple of decades in the new millennium. What we accept today as proven science may well become recorded as silly superstition in a future age. In the absence of conclusive empirical evidence and quantitative proof, theories of all shades will come and go. On this, at least, scientists, theologians and philosophers are all agreed.

Importance Of The Debate

It is vitally important that we arrive at a logical understanding of our purpose on earth and our place within the wider universe. ... We have arrived at a major crossroads in human history. The relentless march of science into areas that can alter the very nature of our being and our environment urges a speedy reassessment of old ideas, beliefs and inquiry methods. We need to elevate well-reasoned philosophical argument to the same status as 'expert' theory. After all, it is the testing of theoretical argument that leads to the discovery of factual knowledge. ... So far, the quest for answers has focused on opposing scientific versus religious propositions. Are we merely complicated physical entities as the materialists claim, or do we derive from some higher spiritual plane? Perhaps we have devoted too much energy to these questions and not nearly enough to investigating just why we are around at all. Usually you can learn much more about the purpose of a product from its composition and functioning than you can from its origin. In other words, what is the usefulness of a thing and to whom or what might it have such use? ... As we speculate on the usefulness or otherwise of our own existence, it makes sense to search for credible inferences from the natural and scientific evidence at our disposal. That is the route I intend to follow in this book.

[Read more ... get the book]
The Book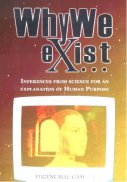 Pen Press, London
ISBN: 1-904018-86-6
Buy it now!
---
BOOK CONTENTS
Preface 1. INTRODUCTION
Timeless Questions,
Shifting Answers
Crisis and Contradiction
Conflicting Indoctrination
Importance of the Debate
2. RELIGION ON ORIGIN
What is Religion?
Early Accounts of Origin
Creation Science
Common Ground with Science
3. SCIENCE ON ORIGIN
PART 1: THE UNIVERSE
What do we mean by Science?
Astronomy
Cosmology
Big-Bang Theory
Problems with Big-Bang
More Missing Pieces
Where is it all heading?
Common Ground with Religion
4. SCIENCE ON ORIGIN
PART 2: LIFE
Evolution
Darwinism
Impact of Modern Genetics
Problems with Evolution
Evolution, Religion & Social Science
What Next?
5. FOCUSING ON PURPOSE
Why restrict Inquiry?
Is it all a futile exercise?
Modern Design Science
Wrong Assumptions
6. THE SOLAR LABORATORY THEORY
An Expendable Experiment
Recording Mechanisms - Memory
Timing Mechanisms
Sleep
Dreaming
Memory Consolidation and Storage
Memory Retrieval
Consciousness and The Mind-Brain
Death
Quantum Unreality
Influencing Mechanisms
7. IMPLICATIONS OF THE THEORY
The Role of Free Will
The Good-Evil Paradox
Morality and Religion
The Problem with Religion
Morality outside Religion
Chances of Intervention
False Security
8. DEVELOPMENTS
9. FURTHER READING