The Author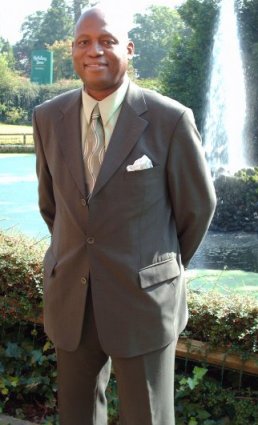 "We are living in an era of growing uncertainty and insecurity that is challenging all our beliefs and assumptions. In these troubled times it is crucial that we acquire some understanding of just who we are as a species, why we exist and how best we may order our lives and societies within the universal scheme of things."
- Eugene D. A. Bell-Gam
**Latest Comments, Essays & Letters**
(click to read)
---
@ Read the Preface
@ Digest Reviews
@ Enjoy the Excerpts
@ Discuss the Book
@ Spread the Word
@ Where to Buy
@ News & Articles
@ Author Profile
@ Contact Us
---
Thank you for your support !
News and Articles

Comments, Essays & Letters by the Author

INDEX (click on period to view)

2006

[March 06]
- Medical technology: difficult questions ahead
- We have become a sex-obsessed society
- Evolution and ID: The controversy continues
- Feeding the Mind


[February 06]
- Even Bishops cannot know 'what God thinks'
- British Muslim yearning for Sharia is misunderstood
- Intelligent Design is not Creationism
- Is fear the only key to moral restraint?
- Citizenship confers both rights and obligations
- New Guinea 'Paradise' should give much food for thought
- Re: A N Wilson - Taming the Zealots
- Scientific protectionism is irrational and counterproductive



2005

[April 05]
- African Pope will not be church's 'first black leader'


[March 05]
- Terri Schiavo: Thorny problems of consciousness and sentience
- Viruses: These things that invade our bodies


[February 05]
- Sexual Reproduction: Still a Mystery for Science
- Search for 'God particle' intensifies
- Church of England plc: Capitalism triumphs
- Verdict: Lent and Self-Denial
- On a WHIM and a prayer
- Introducing the machine detectives
- Climate Change - Beware the fate of the dinosaurs
- No more 'bird brain' jokes - birds are smarter
- Cosmology - One Step Forward, Two Steps Backward?


[January 05]
- The Row Over Intelligent Design
- Everyday Radiation and the Brain
- The strangeness of living things (Biophotonics)
- Pausing for breath
- Cures deadlier than the diseases?
- Depression, Belief Systems and Definitions
- Satanic Cults - New Magnet For Our Drifting Youngsters
- When is a machine 'alive'?
- Its all in the genes, or maybe not
- The debate about faith-based schools misses the point
- Religious fundamentalism - science joins the search for understanding
- The 'Mind' exists: Long live Duality
- Dogma in Crisis: To be, or not to be?
- Open Letter to Dr Duncan Steel - Altering the Cosmos
- Something is missing - Growth of Psychotherapy
- Avoiding the unpleasant - we are all guilty
- Re: "When God went Missing" (The Age - Australia)
- Re: "Church leaders must provide leadership" (Telegraph)
- On Atheist Response to Tsunami Disaster
- Save us from religious bigots
- Re: "God is not the puppet master" (Guardian)
- Neither Science Nor Religion Has The Answers

---
Links to External Articles
Religion & Asian Tsunami Disaster
Our lives are formed by what we choose to believe
Rabbi Marc Gellman, Newsweek
God is not the puppet master
Rev Giles Fraser, The Guardian
Good Muslims survived, say militants
John Aglionby, The Guardian
Australian religious leaders debate God's role in tsunami
Report, ABC News
When God goes missing
Misha Schubert, The Age
Why does God allow terrible things to happen to His people?
Jonathan Sacks, Chief Rabbi
Of course this makes us doubt God's existence
Rowan Williams, Archbishop of Canterbury
How can religious people explain something like this?
Martin Kettle, The Guardian
General
Believers go on rack to prove God relieves pain
Ruth Gledhill, The Times
Humanists, Atheists Seek Higher Global Profile
Robert Evans, Reuters
Losing the faith in France
Robert Pigott, BBC
Bible Is 'Lies and Spin,' Says C4
Jamie Doward, The Observer
Antony Flew Considers God...Sort Of
Richard Carrier, Secular Web
Atheist discovers 'The Science of God'
Elizabeth Day, The Telegraph
The Modern Meaning of Science
Tony Gilland, New Humanist
---
[POST A COMMENT]
The Book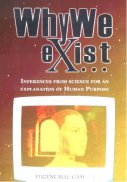 Pen Press, London
ISBN: 1-904018-86-6
Buy it now!
---
BOOK CONTENTS
Preface 1. INTRODUCTION
Timeless Questions,
Shifting Answers
Crisis and Contradiction
Conflicting Indoctrination
Importance of the Debate
2. RELIGION ON ORIGIN
What is Religion?
Early Accounts of Origin
Creation Science
Common Ground with Science
3. SCIENCE ON ORIGIN
PART 1: THE UNIVERSE
What do we mean by Science?
Astronomy
Cosmology
Big-Bang Theory
Problems with Big-Bang
More Missing Pieces
Where is it all heading?
Common Ground with Religion
4. SCIENCE ON ORIGIN
PART 2: LIFE
Evolution
Darwinism
Impact of Modern Genetics
Problems with Evolution
Evolution, Religion & Social Science
What Next?
5. FOCUSING ON PURPOSE
Why restrict Inquiry?
Is it all a futile exercise?
Modern Design Science
Wrong Assumptions
6. THE SOLAR LABORATORY THEORY
An Expendable Experiment
Recording Mechanisms - Memory
Timing Mechanisms
Sleep
Dreaming
Memory Consolidation and Storage
Memory Retrieval
Consciousness and The Mind-Brain
Death
Quantum Unreality
Influencing Mechanisms
7. IMPLICATIONS OF THE THEORY
The Role of Free Will
The Good-Evil Paradox
Morality and Religion
The Problem with Religion
Morality outside Religion
Chances of Intervention
False Security
8. DEVELOPMENTS
9. FURTHER READING