The Author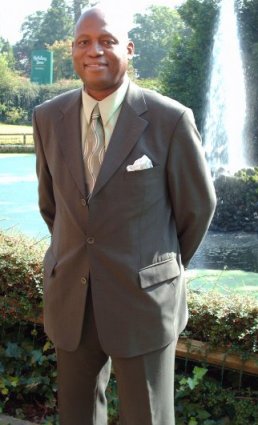 "We are living in an era of growing uncertainty and insecurity that is challenging all our beliefs and assumptions. In these troubled times it is crucial that we acquire some understanding of just who we are as a species, why we exist and how best we may order our lives and societies within the universal scheme of things."
- Eugene D. A. Bell-Gam
**Latest Comments, Essays & Letters**
(click to read)
---
@ Read the Preface
@ Digest Reviews
@ Enjoy the Excerpts
@ Discuss the Book
@ Spread the Word
@ Where to Buy
@ News & Articles
@ Author Profile
@ Contact Us
---
Thank you for your support !
Spread the Word
A Personal Note from the Author

Let me first of all extend my sincere thanks to the many people who have supported me in this intense, but rewarding project. I am also grateful for the enthusiatic feedback I have received from readers. Writers today are facing the same problems as music artists. Unless a work is penned by a celebrity author or is considered trendy enough to become an instant best-seller, it rarely attracts the attention of the mainstream media. Books like Why We Exist are therefore best advertised by word-of-mouth. I am aware that this is already happening but I would like to encourage you to do more. Genetic engineering and nanotechnology are poised to impose irreversible changes on every aspect of life and the environment. We must do everything to alert ordinary people (especially the young) to the crucial issues that are posed by the new life-altering science so they can make informed, democratic choices. I passionately believe the best starting point is a secular debate about life's purpose. You can help to spread the word by:
Encouraging your local bookstores to stock and display the book.
Checking that your local libraries (council, college, schools and societies) have copies. Public libraries are obliged by law to obtain copies of books if requested.
Telling as many people as you can about the book. Mention it at social gatherings and Internet chatrooms. Click here for a simple text mailer that you can print or distribute by email.
Writing a brief review at Amazon.co.uk or at WHSmith.co.uk. Recommend it as complementary reading to other books on these sites. Just a few well-placed recommendations does wonders for a book's online rating!
Bringing the book to the attention of local and national media (newspapers, magazines, professional journals, community newsletters, radio talkshows etc). Get them to review the book.
Bringing the book to the attention of both secular and religious leaders. Quote from it when discussing or writing about relevant issues.
Displaying and distributing colour leaflets at suitable public venues and events. Contact us for copies.
Providing a link to this Web site (www.why-we-exist.org) from any site you are involved in and encouraging others to do the same.
Buying copies as a present for relatives and friends. Offer copies as prizes at community raffles etc!
Encouraging organisations and institutions to buy in bulk for resale or study.
All over the world, people are desperately searching for answers to life's big questions outside religion. I am confident that by working together we can help millions to make some sense of their existence and meet the challenges posed by the tremendous changes that are taking place in our lifetime. I am available to speak at public functions and debate the issues raised in the book. Please contact me at

giving full details of your proposed event. Eugene D. A. Bell-Gam
Sudbury, Middlesex, United Kingdom

[Get the book now]
The Book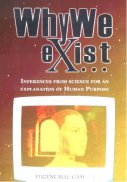 Pen Press, London
ISBN: 1-904018-86-6
Buy it now!
---
BOOK CONTENTS
Preface 1. INTRODUCTION
Timeless Questions,
Shifting Answers
Crisis and Contradiction
Conflicting Indoctrination
Importance of the Debate
2. RELIGION ON ORIGIN
What is Religion?
Early Accounts of Origin
Creation Science
Common Ground with Science
3. SCIENCE ON ORIGIN
PART 1: THE UNIVERSE
What do we mean by Science?
Astronomy
Cosmology
Big-Bang Theory
Problems with Big-Bang
More Missing Pieces
Where is it all heading?
Common Ground with Religion
4. SCIENCE ON ORIGIN
PART 2: LIFE
Evolution
Darwinism
Impact of Modern Genetics
Problems with Evolution
Evolution, Religion & Social Science
What Next?
5. FOCUSING ON PURPOSE
Why restrict Inquiry?
Is it all a futile exercise?
Modern Design Science
Wrong Assumptions
6. THE SOLAR LABORATORY THEORY
An Expendable Experiment
Recording Mechanisms - Memory
Timing Mechanisms
Sleep
Dreaming
Memory Consolidation and Storage
Memory Retrieval
Consciousness and The Mind-Brain
Death
Quantum Unreality
Influencing Mechanisms
7. IMPLICATIONS OF THE THEORY
The Role of Free Will
The Good-Evil Paradox
Morality and Religion
The Problem with Religion
Morality outside Religion
Chances of Intervention
False Security
8. DEVELOPMENTS
9. FURTHER READING

© ETREX Limited