The Author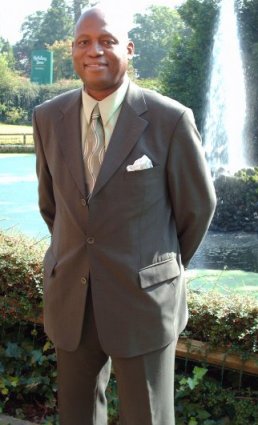 "We are living in an era of growing uncertainty and insecurity that is challenging all our beliefs and assumptions. In these troubled times it is crucial that we acquire some understanding of just who we are as a species, why we exist and how best we may order our lives and societies within the universal scheme of things."
- Eugene D. A. Bell-Gam
**Latest Comments, Essays & Letters**
(click to read)
---
@ Read the Preface
@ Digest Reviews
@ Enjoy the Excerpts
@ Discuss the Book
@ Spread the Word
@ Where to Buy
@ News & Articles
@ Author Profile
@ Contact Us
---
Thank you for your support !
Making Contact
We welcome your enquiries, comments and suggestions. The author can be reached at:

The publisher of Why We Exist can be reached at:

Indepenpress Publishing Ltd
Marketing Department
25 Eastern Place
Brighton BN2 1GJ
United Kingdom Phone: +44 (0) 845 108 0530
Fax: +44 (0) 1273 261434
Email: info@penpress.co.uk


Comments or enquiries about this site's content and links etc. should be sent to:

[Get the book now]
The Book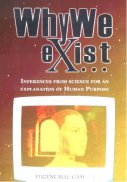 Pen Press, London
ISBN: 1-904018-86-6
Buy it now!
---
BOOK CONTENTS
Preface 1. INTRODUCTION
Timeless Questions,
Shifting Answers
Crisis and Contradiction
Conflicting Indoctrination
Importance of the Debate
2. RELIGION ON ORIGIN
What is Religion?
Early Accounts of Origin
Creation Science
Common Ground with Science
3. SCIENCE ON ORIGIN
PART 1: THE UNIVERSE
What do we mean by Science?
Astronomy
Cosmology
Big-Bang Theory
Problems with Big-Bang
More Missing Pieces
Where is it all heading?
Common Ground with Religion
4. SCIENCE ON ORIGIN
PART 2: LIFE
Evolution
Darwinism
Impact of Modern Genetics
Problems with Evolution
Evolution, Religion & Social Science
What Next?
5. FOCUSING ON PURPOSE
Why restrict Inquiry?
Is it all a futile exercise?
Modern Design Science
Wrong Assumptions
6. THE SOLAR LABORATORY THEORY
An Expendable Experiment
Recording Mechanisms - Memory
Timing Mechanisms
Sleep
Dreaming
Memory Consolidation and Storage
Memory Retrieval
Consciousness and The Mind-Brain
Death
Quantum Unreality
Influencing Mechanisms
7. IMPLICATIONS OF THE THEORY
The Role of Free Will
The Good-Evil Paradox
Morality and Religion
The Problem with Religion
Morality outside Religion
Chances of Intervention
False Security
8. DEVELOPMENTS
9. FURTHER READING

© ETREX Limited