The Author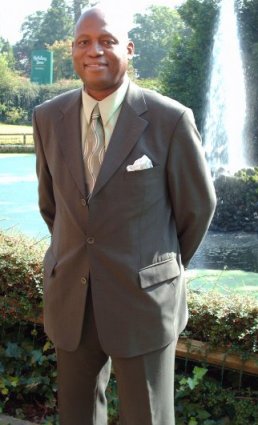 "We are living in an era of growing uncertainty and insecurity that is challenging all our beliefs and assumptions. In these troubled times it is crucial that we acquire some understanding of just who we are as a species, why we exist and how best we may order our lives and societies within the universal scheme of things."
- Eugene D. A. Bell-Gam
**Latest Comments, Essays & Letters**
(click to read)
---
@ Read the Preface
@ Digest Reviews
@ Enjoy the Excerpts
@ Discuss the Book
@ Spread the Word
@ Where to Buy
@ News & Articles
@ Author Profile
@ Contact Us
---
Thank you for your support !
Preface

We are living in an era of growing uncertainty and insecurity that is challenging all our beliefs and assumptions. In these troubled times it is crucial that we acquire some understanding of just who we are as a species, why we exist and how best we may order our lives and societies within the universal scheme of things. This book draws on current scientific evidence to present a possible explanation for our existence. Although it deals with complex issues it is written in a simple style that will, I hope, appeal to the average reader -- the sort of rational, open-minded person once described by a famous English judge as "the man on the Clapham Omnibus". It contains no complex formulae derived from grand experiments. Neither is it a science manual. It simply collates relevant scientific advances to date and shows how these interconnect to support one explanation of life. Sometimes, seemingly 'unscientific' reasoning can inspire pure scientific research to yield exciting discoveries and ultimate validation. I hope that professional scientific researchers will read the book from that viewpoint. The first four chapters look at current human dilemmas, theories on origin and the gradual convergence of religious and scientific positions. Chapter 5 is a brief discussion of whether life has a purpose, or is totally futile, in the light of available evidence. My theory of life's probable purpose is outlined in Chapter 6 along with the considerable scientific evidence from which I draw my conclusions. The closing chapters examine some practical matters the theory raises for humans. Our knowledge is still far too minute and sketchy to claim anything like conclusive explanations. We know next to nothing for certain about our origin, purpose or ultimate fate. But remarkable scientific advances, natural phenomena and our unique intelligence allow us to make fairly informed speculations. If your interest is aroused enough to read the whole book, or if the contents cause you to step back from your inherited or acquired beliefs and pause for thought, it will have served its purpose. As you consider the ideas that I set out in this book, I ask that you bear in mind the following insightful remarks by Sir Julian Huxley (1968):
"Much advance, both in biological evolution and in psychosocial evolution, including advance in science, is of course obtained by adding minute particulars, but at intervals something like crystallization from a supersaturated solution occurs, as when science arrives at an entirely new concept, which then unifies an enormous amount of factual data and ideas, as with Newton or Darwin." (From Huxley's "Development of the Biological Sciences", quoted by John R. Baker in: Julian Huxley: Scientist and World Citizen 1887-1975, Paris: UNESCO, 1978)
If all the myths, superstitions, theories, controversies and arguments that human beings have ever generated about the origin of the universe and the nature and meaning of life can be put end to end in writing, the chain will surely circle the earth. I have, therefore, been necessarily selective in my references. The material included here on origin and other scientific investigations are no more than a very brief summary of findings and theories to date. For those who wish to explore such matters in depth, reference sources appear at the end of each chapter and further reading material is listed at the end of the book. As with all informative publications, here and there I have drawn on the works or utterances of others. To the best of my knowledge all external sources of information and all quotations are duly acknowledged in the body of the book, or in the bibliography at the end. I apologise in advance for any inadvertent omissions, misinterpretations, misrepresentations or misspellings that this work may contain. Thank you for taking the time to share my ideas. Eugene D. A. Bell-Gam
Sudbury, Middlesex, United Kingdom

[Read more ... get the book]
The Book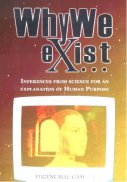 Pen Press, London
ISBN: 1-904018-86-6
Buy it now!
---
BOOK CONTENTS
Preface 1. INTRODUCTION
Timeless Questions,
Shifting Answers
Crisis and Contradiction
Conflicting Indoctrination
Importance of the Debate
2. RELIGION ON ORIGIN
What is Religion?
Early Accounts of Origin
Creation Science
Common Ground with Science
3. SCIENCE ON ORIGIN
PART 1: THE UNIVERSE
What do we mean by Science?
Astronomy
Cosmology
Big-Bang Theory
Problems with Big-Bang
More Missing Pieces
Where is it all heading?
Common Ground with Religion
4. SCIENCE ON ORIGIN
PART 2: LIFE
Evolution
Darwinism
Impact of Modern Genetics
Problems with Evolution
Evolution, Religion & Social Science
What Next?
5. FOCUSING ON PURPOSE
Why restrict Inquiry?
Is it all a futile exercise?
Modern Design Science
Wrong Assumptions
6. THE SOLAR LABORATORY THEORY
An Expendable Experiment
Recording Mechanisms - Memory
Timing Mechanisms
Sleep
Dreaming
Memory Consolidation and Storage
Memory Retrieval
Consciousness and The Mind-Brain
Death
Quantum Unreality
Influencing Mechanisms
7. IMPLICATIONS OF THE THEORY
The Role of Free Will
The Good-Evil Paradox
Morality and Religion
The Problem with Religion
Morality outside Religion
Chances of Intervention
False Security
8. DEVELOPMENTS
9. FURTHER READING