The Author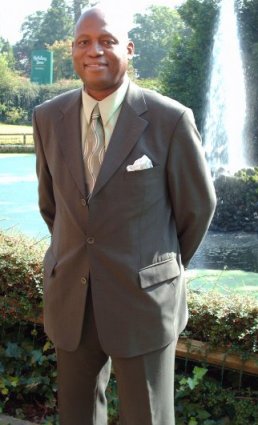 "We are living in an era of growing uncertainty and insecurity that is challenging all our beliefs and assumptions. In these troubled times it is crucial that we acquire some understanding of just who we are as a species, why we exist and how best we may order our lives and societies within the universal scheme of things."
- Eugene D. A. Bell-Gam
**Latest Comments, Essays & Letters**
(click to read)
---
@ Read the Preface
@ Digest Reviews
@ Enjoy the Excerpts
@ Discuss the Book
@ Spread the Word
@ Where to Buy
@ News & Articles
@ Author Profile
@ Contact Us
---
Thank you for your support !
Excerpts from ..

INTRODUCTION | RELIGION ON ORIGIN | SCIENCE ON ORIGIN 1 | SCIENCE ON ORIGIN 2 | FOCUSING ON PURPOSE |
SOLAR LABORATORY THEORY | IMPLICATIONS OF THE THEORY |
---
Implications Of The Theory
[abridged excerpts]

The Role Of Free Will

At first reading, the solar laboratory theory appears to be incompatible with our remarkable free will. How can we have any influence over life if the experiment is ultimately outside our control? ... Is human intervention ultimately irrelevant? Debate on this issue is polarised. At one end are fatalists who believe all that happens is largely predetermined and therefore inevitable, unless there is divine intervention. At the other end are humanists who believe there are no supernatural influences; that human beings alone are in complete control of their destiny and are capable of fashioning solutions to all their problems ... Curiously, the scientific concept of materialism may be giving unintentional support to religious fatalism. As noted in the last chapter, science holds that all human behaviour and phenomena (including thought and emotions) are essentially physical and grounded in biochemistry ... By inference human behaviour is ultimately mechanistic and therefore predetermined. But such a 'reductionist' view has alarming implications for individual moral responsibility and personal identity unless it is combined with strict codes of human conduct. If our behaviour is indeed predetermined then the necessary codes of conduct must come from a higher entity -- the same argument advanced by religious fundamentalists ... ... The solar laboratory theory actually reconciles the fundamentalist and humanist positions. We may be part of a controlled experiment in which dynamic external influences constantly present us with changing conditions. But we are far from being automatons consigned to fixed fates. Our free will allows us great latitude to choose just how we react to, and perform within, those dynamic conditions. Thus we have a major say in the way the experiment unfolds and the results it can achieve over time. Therefore we should care passionately about life and our world. We are definitely a great deal more than predictable, programmed products of our genes ...

The Good-Evil Paradox

One of the fundamental assumptions of religion (especially Judeo-Christianity) is that the Supreme Being (God) is pure, good and all-powerful. According to religious doctrine God initially created a world that was completely free of evil; it is human failings (sin) that have brought on the calamities that continue to bedevil us ... However, in spite of regular divine worship and observance of religious dictates, an appalling amount of evil continues to afflict the world ... While mankind can be blamed for moral evil (that resulting from our actions or omissions such as wars and poverty), we have no power over natural evil (that resulting from naturally occurring catastrophes such as incurable diseases, earthquakes, floods, hurricanes, tornadoes etc.) ... ... According to theists this is all part of the master plan to evolve morally perfect humans. But there are massive problems with the concept of an all-knowing, all-powerful, and perfectly good God allowing bad spirits to mislead humans and inflict untold suffering on, e.g., innocent children ... ... Clearly, if there is design and purpose to life, we need an explanation for worldly imperfections other than those currently advocated by religion.

Morality And Religion

For at least 8,000 years humans have demonstrated unique awareness that an unknown force or spirit had influence over their lives. This has been the source of religious expression and mystical beliefs. But how and why did this awareness arise? ... modern notions of morality (i.e. right from wrong; good from evil) and rules for social interaction are mostly indistinguishable from religious code ... Therefore, either awareness of morality has always been encoded in our genes so we could exist in large social groups and increase our chances of survival, or we acquired moral principles by 'divine' instruction at some point (or points) in our history. Of course actual standards of what is morally acceptable will differ from generation to generation and from society to society. This predictable dynamism suggests gradual evolution rather than divination of once and for all fixed rules ... ... the precise mechanism by which morality emerged is semantic. What is of more importance now is the need for humans to gain a better understanding of the nature of things. It is crucial that we realise it is actually in our interest to subject our free will to wider universal laws, whatever their source, as this generates stability in the laboratory we inhabit. Stability and judicious use of renewable resources maximise our chances of survival. Morality and rules of civilised conduct have little to do with absolute goodness on the part of [a creator]. It is a practical constraint that prevents us from self-destructing.

The Problem With Religion

A double edged sword Early religious beliefs played an important role in social cohesion ... They shaped culture, tradition, and language, providing a form of identity for nation states ... Modern religions are based on the teachings of charismatic moral thinkers ... [who] inspired lasting changes to religious thought and practice that have impacted positively on our social conscience. Unfortunately religion has also given rise to horrific abuses and much fraud. For every deity that has ever been foisted on the human race, an all-powerful priesthood has arisen that self-proclaims exclusive contact with the god/goddess and absolute representation on earth ... we are obliged to pay homage to, and curry favour with, these elite intermediaries in our quest for material benefits and good fortune ... This absolute power in things spiritual and material has spawned corruption, immorality and injustice on a scale that is only rivalled by the endless ferocious bloodletting among, and within, different religious faiths. For ardent believers, the danger of total mind control by unscrupulous charlatans is very real. All too often blind fanaticism has lead to catastrophic results -- mass swindles, mass suicides and even mass murders ... ... The numerous abuses by various religions have badly undermined their traditional role as standard-bearer of morality in society. This has led to much disillusionment and loss of faith ... ... Another major problem is the tendency of religion to evolve from simple, well-intentioned concepts to bewilderingly complicated dogmas and extravagant rituals that completely obscure the original moral message ... ... Regardless of faith, the dominating form of religious practice is that of regular supplication to deities for material benefits ... Inevitably ... A large class of humans has emerged that are not signed up to the securities of civilised society or what still passes for moral codes ... we are now confronted with a fast-growing mass that care not a fig for our hypocritical 'values'. The law of the jungle, which holds that individual survival is the sole determinant of behaviour, is slowly replacing the rule of law. Anarchy looms.

Morality Outside Religion

... If both atheists and theists are agreed on our imperfect moral nature by design the only question remaining is, how do we get people to waive their free will in favour of morality? Despite all its flaws, contradictions and downright harmful nature, most of the human race has clung to some form of religion because it offers soothing balm and nourishment for that peculiar intrinsic component we call the 'spirit' ... Karl Marx famously remarked that religion is the opiate of the masses ... How can we inspire altruism and turn humans away from their innate selfishness without appealing to a higher spiritual order? Is it possible to teach morality without awareness of human purpose? Can humans ever attain levels of self-discipline that will make policing unnecessary? Humanism - A Secular Approach to Morality Humanism is ....
"A philosophy, world view, or life stance based on naturalism -- the conviction that the universe or nature is all that exists or is real. Humanism serves, for many humanists, some of the emotional and social functions of a religion, but without belief in deities, transcendental beings, miracles, immortality, and the supernatural." (Virtual Community of Humanists) [135] Humanists should be applauded for taking the lead in advocating enforceable secular morality outside religious codes. Many non-religious humanitarian organisations are the brainchild of humanists ... Recently humanists were at the forefront of the campaign for an International Criminal Court. Nevertheless, the humanist's denial of [possible extra-cosmic intelligence] amounts to denial that life has design and purpose. This leads us right back to the materialist concept of mechanistic existence that ultimately does away with the need for individual responsibility -- the very issue at the heart of humanism ... It is a great pity that abhorrence of organised religion continues to distract humanists and similar enlightened thinkers from objective and unbiased consideration of the growing evidence for [intelligent design}. Otherwise I believe there would be universal acceptance that we have been created for a purpose within an important experiment that impacts beyond our observable world. Such a view will spur scientific investigation in this area and is more likely to encourage the growth of moral and social responsibility outside religion ...

[Read more ... get the book]
The Book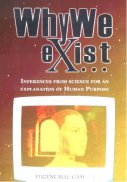 Pen Press, London
ISBN: 1-904018-86-6
Buy it now!
---
BOOK CONTENTS
Preface 1. INTRODUCTION
Timeless Questions,
Shifting Answers
Crisis and Contradiction
Conflicting Indoctrination
Importance of the Debate
2. RELIGION ON ORIGIN
What is Religion?
Early Accounts of Origin
Creation Science
Common Ground with Science
3. SCIENCE ON ORIGIN
PART 1: THE UNIVERSE
What do we mean by Science?
Astronomy
Cosmology
Big-Bang Theory
Problems with Big-Bang
More Missing Pieces
Where is it all heading?
Common Ground with Religion
4. SCIENCE ON ORIGIN
PART 2: LIFE
Evolution
Darwinism
Impact of Modern Genetics
Problems with Evolution
Evolution, Religion & Social Science
What Next?
5. FOCUSING ON PURPOSE
Why restrict Inquiry?
Is it all a futile exercise?
Modern Design Science
Wrong Assumptions
6. THE SOLAR LABORATORY THEORY
An Expendable Experiment
Recording Mechanisms - Memory
Timing Mechanisms
Sleep
Dreaming
Memory Consolidation and Storage
Memory Retrieval
Consciousness and The Mind-Brain
Death
Quantum Unreality
Influencing Mechanisms
7. IMPLICATIONS OF THE THEORY
The Role of Free Will
The Good-Evil Paradox
Morality and Religion
The Problem with Religion
Morality outside Religion
Chances of Intervention
False Security
8. DEVELOPMENTS
9. FURTHER READING