The Author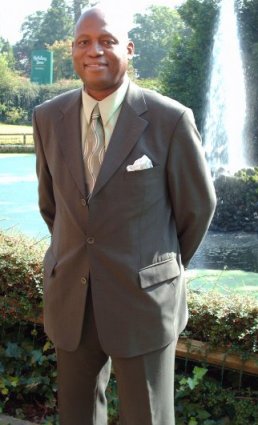 "We are living in an era of growing uncertainty and insecurity that is challenging all our beliefs and assumptions. In these troubled times it is crucial that we acquire some understanding of just who we are as a species, why we exist and how best we may order our lives and societies within the universal scheme of things."
- Eugene D. A. Bell-Gam
**Latest Comments, Essays & Letters**
(click to read)
---
@ Read the Preface
@ Digest Reviews
@ Enjoy the Excerpts
@ Discuss the Book
@ Spread the Word
@ Where to Buy
@ News & Articles
@ Author Profile
@ Contact Us
---
Thank you for your support !
Excerpts from ..

INTRODUCTION | RELIGION ON ORIGIN | SCIENCE ON ORIGIN 1 | SCIENCE ON ORIGIN 2 | FOCUSING ON PURPOSE |
SOLAR LABORATORY THEORY | IMPLICATIONS OF THE THEORY |
---
Focusing On Purpose
[abridged excerpts]

Why Restrict Inquiry?

The vast body of knowledge that we know as science has evolved from the human urge to explore new probabilities whenever observable evidence contradicts hitherto accepted views. It is therefore a great pity that the battle to justify or rubbish religious beliefs has overshadowed the need for a logical examination of the important question of life's purpose. Why erect a brick wall along the road of intelligent reasoning just because we hit a point beyond which there are no observable phenomena? As we have seen, scientists predicted many important phenomena long before their physical detection ... Why then do scientists and theologians continue to impose such rigid shackles on exploratory thought? Purpose is linked to intelligent design so, understandably, agnostics and atheists fear that it will bolster the case for a supernatural deity with all the current baggage of religious mind-enslavement. Theists, on the other hand, have displayed a general reluctance to inquire further into these matters; preferring to leave it shrouded mysteriously as 'God's Will' that is only revealed occasionally by divination to a select few. The real issue is not who is right or wrong, or whether the earth is 'young' or 'old'. It is the issue of purpose that goes to the heart of our existence. Everything else merely concerns methodology and mechanics. We must reach out beyond the physically observable and religious dogma to search for the true meaning of life.

Is It All A Futile Exercise?

In the absence of a logical explanation for life, some people have concluded that it is all a fruitless pursuit with no meaning ... ... The principle of Teleology holds that all events and developments are shaped and driven by the reason for their occurrence. The name derives from the Greek word telos that translates as 'end'. A teleological view of life leads to the conclusion that it must stem from purposeful design. The best known teleological exposition on human life is the 'watchmaker' example put forward in 1802 by theologian William Paley in his thesis Natural Theology ... ... Prominent Darwinist Richard Dawkins argues forcefully against purpose and design in his 1991 book 'The Blind Watchmaker'. Ironically though he begins by stating: "Biology is the study of complicated things that give the appearance of having been designed for a purpose." [52] ... ... It is highly significant that human inventions invariably mimic nature. A few examples:
Computer/Brain; Camera/Eye; Pump/Heart; Plumbing/Blood Arteries; Microphone/Ear Drum; Bellows/Lungs; Fuel Tank/Stomach; Boat Paddles/Webbed Feet; Exhaust Pipe/Anus; Aeroplanes/Birds; Suction Cups/Octopus etc. All of these inventions came about with good reason and for vital purposes. Is it not reasonable to assume the same of earth and of life in particular? In no other known context have such immensely complex structures like our solar system and life forms appeared at random and without a purpose ... ... Since the 1980s a new generation of scientific scholars has come to accept that Darwinian theories are wholly inadequate to account for the sheer complexity of living things ...

Modern Design Science

There is a growing body of support in scientific circles for proper investigation of possible intelligent design by an unknown entity. A number of scientists, scholars and philosophers are committing to research into a new design paradigm outside religion ... ... This emerging movement took a giant step forward with an important conference held at the University of Texas in 1997 ...
Co-organiser Dr. Robert C. Koons described the outcome of this groundbreaking event thus: "In the course of the conference the participants moved toward several shared conclusions:
"We cannot make a priori pronouncements about what kind of theory or what kind of explanation can properly be made in the course of scientific inquiry. In principle, there is nothing to exclude appeals to superhuman, or even extra-cosmic, intelligence.
"Good science consists in working within research programs that are progressive in the following senses:
(a) they generate empirically testable, novel predictions;
(b) they generate explanations of a wide range of phenomena on the basis of a simple, spare system of postulated entities and relationships;
(c) they deal with anomalies and predictive failures without resorting to ad hoc repairs.
The inspiration for a scientific research program can come from anywhere (including religious conviction) but the evaluation of an existing program must be rigorously empirical.
"If theistic science or intelligent design theory is to become a progressive research program, it must do more than poke holes in the evidence for Darwinism: it must acquire auxiliary hypotheses about the intentions and preferences of the designer from which we can generate specific, testable predictions and informative explanations.
"... But, if we are to pursue theistic research programs, it must be for the sake of doing science and doing it well, not for the sake of religion." [53]
Scientific Standards for detecting Intelligent Design

Advances in the information sciences have allowed the development of criteria for detecting the footprints of rational intelligent agents in information systems. These include patterns of specified and high information content with an extremely low mathematical probability of occurring by chance. Intelligent Design advocates have identified [this] Specified Complexity as well as other scientific research on Water Anomalies, Anthropic Coincidences and The Fibonacci Number & Divine Proportion as areas where empirical evidence can be deduced to support modern design theory ... ... The advent of Intelligent Design is a watershed that may come to mark a turning point in our approach to questions of life's origin and purpose. However supporters are having a hard time getting the subject instituted as a proper field of scientific research alongside biological evolution ... ... It certainly seems strange that a culture that relies heavily on causation and effect in most of its social endeavours (e.g. forensic science, criminal law, insurance claims, medical diagnosis and mechanical design) should demonstrate such vehement opposition to the introduction of the same principle into the field of biology.

[Read more ... get the book]
The Book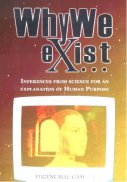 Pen Press, London
ISBN: 1-904018-86-6
Buy it now!
---
BOOK CONTENTS
Preface 1. INTRODUCTION
Timeless Questions,
Shifting Answers
Crisis and Contradiction
Conflicting Indoctrination
Importance of the Debate
2. RELIGION ON ORIGIN
What is Religion?
Early Accounts of Origin
Creation Science
Common Ground with Science
3. SCIENCE ON ORIGIN
PART 1: THE UNIVERSE
What do we mean by Science?
Astronomy
Cosmology
Big-Bang Theory
Problems with Big-Bang
More Missing Pieces
Where is it all heading?
Common Ground with Religion
4. SCIENCE ON ORIGIN
PART 2: LIFE
Evolution
Darwinism
Impact of Modern Genetics
Problems with Evolution
Evolution, Religion & Social Science
What Next?
5. FOCUSING ON PURPOSE
Why restrict Inquiry?
Is it all a futile exercise?
Modern Design Science
Wrong Assumptions
6. THE SOLAR LABORATORY THEORY
An Expendable Experiment
Recording Mechanisms - Memory
Timing Mechanisms
Sleep
Dreaming
Memory Consolidation and Storage
Memory Retrieval
Consciousness and The Mind-Brain
Death
Quantum Unreality
Influencing Mechanisms
7. IMPLICATIONS OF THE THEORY
The Role of Free Will
The Good-Evil Paradox
Morality and Religion
The Problem with Religion
Morality outside Religion
Chances of Intervention
False Security
8. DEVELOPMENTS
9. FURTHER READING

© ETREX Limited