The Author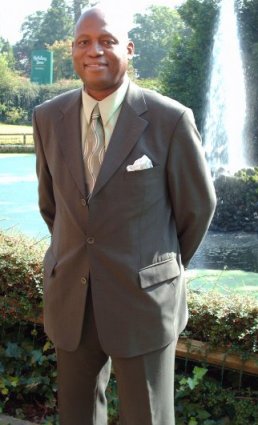 "We are living in an era of growing uncertainty and insecurity that is challenging all our beliefs and assumptions. In these troubled times it is crucial that we acquire some understanding of just who we are as a species, why we exist and how best we may order our lives and societies within the universal scheme of things."
- Eugene D. A. Bell-Gam
**Latest Comments, Essays & Letters**
(click to read)
---
@ Read the Preface
@ Digest Reviews
@ Enjoy the Excerpts
@ Discuss the Book
@ Spread the Word
@ Where to Buy
@ News & Articles
@ Author Profile
@ Contact Us
---
Thank you for your support !
Excerpts from ..

INTRODUCTION | RELIGION ON ORIGIN | SCIENCE ON ORIGIN 1 | SCIENCE ON ORIGIN 2 | FOCUSING ON PURPOSE |
SOLAR LABORATORY THEORY | IMPLICATIONS OF THE THEORY |
---
Science On Origin Part 2: Life
[abridged excerpts]

Evolution [31]

Humans have speculated about living organisms changing into other species since the time of the ancient Greeks. But such transformation was ascribed purely to magical powers until the 18th century. At that time the basic concept of evolution (gradual change of life forms into new species over a long period of time) was suggested by several writers including Pierre de Maupertuis, Erasmus Darwin (Charles Darwin's grandfather) and J. B. Lamarck. Charles Darwin (1809-1882) certainly did not invent the idea of evolution, although his name has come to symbolise this school of thought. Just as Big Bang holds that the universe started with an exploding primordial article that appeared from nowhere, evolution offers the theory that life on earth started with simple proteins (formed by chance) giving rise to simple organisms that in turn led to more complex life forms. The first proposed mechanism for evolution (credited to Lamarck) was the Theory of the Inheritance of Acquired Characteristics. This held that physical improvements acquired during an organism's lifetime are transmitted to the next generation. For example the giraffe's long neck supposedly comes from thousands of generations stretching it to get at tree leaves and, conversely, humans' lack of tails is due to progressive non-use by thousands of generations that gradually learnt to walk upright. If this theory were correct, every new organism would be a blend of the parents' improved characteristics. However by the 1920s this so-called Lamarckism had been discredited by modern genetics. Not only did observable evidence not bear out the theory, Gregor Mendel's revived Theory of Particular Inheritance (first published in 1865) clearly demonstrated that there was no blending of hereditary factors (genes). Either an organism inherited a particular gene or it did not, and its own offspring may or may not inherit the same gene. It had nothing to do with physical improvements! Charles Darwin's celebrated contribution was to systematically amass an overwhelming amount of evidence to demonstrate that evolution had indeed occurred in organisms, and to come up with the best explanation we have of how evolution actually works -- the mechanism of Natural Selection. ...

Impact Of Modern Genetics

Although his ideas about variation and heredity were based in part on the discredited Lamarckism (genes/characteristics certainly cannot be influenced by the body carrying them), advanced studies of population genetics have provided a new explanation for the random variation that Darwin observed. [33] Neo-Darwinism, the modern genetic theory of natural selection, emerged in the 1930s and 40s. According to this theory the genes of a population of sexually interbreeding animals or plants constitute a gene pool that changes in composition over time. The genes compete in the gene pool and sexual reproduction keeps them 'shuffled'. New genes may appear by mutation and existing genes may become lost. Most biologists now regard the synthesis of Darwinism and genetics as the only plausible explanation of evolution [34].

Problems With Evolution

Origin Of Life As with Big-Bang, evolution as the basis for the origin of life presents considerable difficulties [36] ... A major drawback is that evolution does not really deal with how life began; how inanimate matter turned into living organisms unaided. In other words: how was the switch of life turned on and by whom or what? German biologist and philosopher Ernst Haekel (1834-1919) first speculated that life could have started as a chance interaction of chemicals and lightning in earth's early atmosphere. Oparin, a Russian scientist, suggested in 1924 that the early atmosphere of the earth was probably like the 'reducing' atmosphere (rich in ammonia, methane, and hydrogen) now known to be present on outer solar planets... Stanley Miller ... in 1953 ... succeeded in creating some organic compounds that included basic amino acids, lending some weight to Haekel's speculations. Almost overnight a new field of Exobiology was born [37]. ... But the Miller-Urey products were merely the simplest building blocks for proteins. They were nowhere, even remotely, close to DNA, a living cell or any life functions. DNA in even the simplest bacteria has up to 4.7 million base pairs of four separate chemicals arranged in a very precise order. Human DNA has over three billion such base pairs. This complex arrangement in organisms encodes all the information necessary for building and maintaining life... Further, the early atmosphere of earth is no longer believed to have had the necessary reducing composition ... Earth is unique in having an oxygen-dominated atmosphere that is clearly of biological origin. Many, including scientists, argue that the probability of life appearing spontaneously by chance is so infinitesimally small that it would be treated as impossibility in any other branch of science or mathematics. They caution that such a proposition should not be labelled as 'science'. Origin of Species There is broad agreement that the natural selection and adaptation observed by Darwin stems from characteristics already programmed into the DNA of various organisms. This ensures that species can adapt to changing environments. But for evolution to give rise to completely different species, new and unique information would have to be added to the DNA to create new features and functions; e.g. eyes for sight, thumbs for grasp, wings for flight, etc. There is no evidence that even the simplest of such features and functions have occurred by natural progression ... More Difficult Questions There are many other issues such as:
Why are there just two completely different life forms (plants and animals), whose inputs (food and respiration sources) and outputs (waste products) are perfectly complementary? Evolution could reasonably be expected to have yielded either a single type of life or many types of life.
Why are there no surviving plants and animals in various 'incomplete' or transitional states of evolution? On the contrary, all plants and animals are complete and highly sophisticated in design and function regardless of size.
Why have no new species emerged in replacement of extinct versions?
Why does propagation of species involve bisexual reproduction (highly complicated matching of physical organs, hormonal cycles, cells, etc.) instead of the simpler and quicker asexual reproduction? How did such distinct male/female genders develop?
... [etc, etc] ...
What about human characteristics that have no evolutionary purpose for survival, and no ancestral equivalent in other animals (e.g. creativity, art, music, poetry, literature and the ability to ponder the meaning of life)? ...

Mounting Controversy

The continuing and expanding controversies have led some education authorities to review the teaching of evolution as a proven science that explains the origin of life. For example, in November 1995 the board of education in Alabama USA voted to insert the following caution inside biology textbooks:
"This textbook discusses evolution, a controversial theory some scientists present as a scientific explanation for the origin of living things, such as plants, animals and humans. No one was present when life first appeared on earth. Therefore, any statement about life's origins should be considered as theory, not fact ... [45]

What Next?

What are we to make of all this? As we have seen, evolution as an explanation of life's origin does not take us that much farther than religious accounts. We soon hit a dead end -- just as we did with scientific theories on the origin of the universe. Some prominent scientists acknowledge the shortcomings and problems. For example: David M. Raup (evolutionist):
"We are now about 120 years after Darwin and the knowledge of the fossil record has been greatly expanded. We now have a quarter of a million fossil species but the situation hasn't changed much. The record of evolution is still surprisingly jerky and, ironically, we have even fewer examples of evolutionary transition than we had in Darwin's time. Some of the classic cases of Darwinian change in the fossil record, such as the evolution of the horse, have had to be discarded or modified as a result of more detailed information." [47] John C. Kendrew (scientist at Cambridge and Nobel laureate):
"Just as in a book misprints are more likely to produce nonsense than better sense, so [genetic] mutations will almost always be deleterious, almost always, in fact, they will kill the organism or the cell, often at so early a stage in its existence that we do not even realize it ever came into being at all.." [48] Ernst Chain (biologist and Nobel laureat):
"To postulate that the development and survival of the fittest is entirely a consequence of chance mutations seems to me a hypothesis based on no evidence and irreconcilable with the facts. These classical evolutionary theories are a gross oversimplification of an immensely complex and intricate mass of facts, and it amazes me that they are swallowed so uncritically and readily, and for such a long time, by so many scientists without a murmur of protest." [49]

[Read more ... get the book]
The Book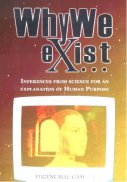 Pen Press, London
ISBN: 1-904018-86-6
Buy it now!
---
BOOK CONTENTS
Preface 1. INTRODUCTION
Timeless Questions,
Shifting Answers
Crisis and Contradiction
Conflicting Indoctrination
Importance of the Debate
2. RELIGION ON ORIGIN
What is Religion?
Early Accounts of Origin
Creation Science
Common Ground with Science
3. SCIENCE ON ORIGIN
PART 1: THE UNIVERSE
What do we mean by Science?
Astronomy
Cosmology
Big-Bang Theory
Problems with Big-Bang
More Missing Pieces
Where is it all heading?
Common Ground with Religion
4. SCIENCE ON ORIGIN
PART 2: LIFE
Evolution
Darwinism
Impact of Modern Genetics
Problems with Evolution
Evolution, Religion & Social Science
What Next?
5. FOCUSING ON PURPOSE
Why restrict Inquiry?
Is it all a futile exercise?
Modern Design Science
Wrong Assumptions
6. THE SOLAR LABORATORY THEORY
An Expendable Experiment
Recording Mechanisms - Memory
Timing Mechanisms
Sleep
Dreaming
Memory Consolidation and Storage
Memory Retrieval
Consciousness and The Mind-Brain
Death
Quantum Unreality
Influencing Mechanisms
7. IMPLICATIONS OF THE THEORY
The Role of Free Will
The Good-Evil Paradox
Morality and Religion
The Problem with Religion
Morality outside Religion
Chances of Intervention
False Security
8. DEVELOPMENTS
9. FURTHER READING