The Author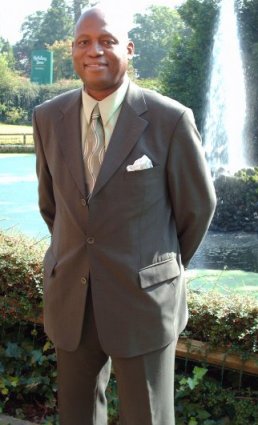 "We are living in an era of growing uncertainty and insecurity that is challenging all our beliefs and assumptions. In these troubled times it is crucial that we acquire some understanding of just who we are as a species, why we exist and how best we may order our lives and societies within the universal scheme of things."
- Eugene D. A. Bell-Gam
**Latest Comments, Essays & Letters**
(click to read)
---
@ Read the Preface
@ Digest Reviews
@ Enjoy the Excerpts
@ Discuss the Book
@ Spread the Word
@ Where to Buy
@ News & Articles
@ Author Profile
@ Contact Us
---
Thank you for your support !
Excerpts from ..

INTRODUCTION | RELIGION ON ORIGIN | SCIENCE ON ORIGIN 1 | SCIENCE ON ORIGIN 2 | FOCUSING ON PURPOSE |
SOLAR LABORATORY THEORY | IMPLICATIONS OF THE THEORY |
---
Religion On Origin
[abridged excerpts]

What Is 'Religion'?

[Religion has been defined as] "belief in superhuman controlling power, especially in a personal god or gods entitled to obedience and worship; […] particular system of faith and worship." There is anthropological evidence that humans were indulging in spiritual expression some 8,000 - 24,000 years ago. How and why our spiritual awareness and practices came about is one of the core disputes between theology and science. Most likely, our multitude of religious traditions arose out of the need to ascribe some meaning to our short physical existence. A quest for some value that could justify all the trials and tribulations that engulf our lives from birth to death. Something that could explain why we are so powerless even though we appear to be in control. Hence the almost universal worship of all-powerful, supernatural spirit-beings that are deemed responsible for life and everything that happens in this world. French philosopher Voltaire once observed that if God did not exist, it would be necessary for man to invent him. ...

Early Accounts Of Origin

Interestingly, a thread of similar beliefs and legends about our origin and early history runs through every known religion and culture. Almost all involve:
the creation of the earth and humans by a spirit being or beings;
an initial paradise or golden age when there was no sickness or death;
mankind's forfeiture of this utopian inheritance due to human imperfection;
a duty thereafter to offer sacrifices in atonement;
a great flood that almost wiped out the human race;
deities that once lived on earth before migrating to the heavens;
demigod offspring, angel servants and evil spirits that still roam the earth. The existence of such similar ideas and stories among people that have lived at opposite ends of the earth for thousands of years leads to the conclusion that they must have, at some stage, emanated from the same source. Some societies that indulge in ancestral worship reason that, since the very first humans are the only ones that had direct contact with their creator, the best trail back to God lies via their ancestors. ... ... The dominant religious story in western society on the origin of the universe and life is that expounded in the Bible (Genesis Ch. 1-2). This affirms that God created the heavens and the earth on the first day of the first week of all time. Over the next five days the environment (light, air, plants and animals) were created, as well as the sun, moon, and stars. Finally God created human beings, uniquely fashioned in the Creator's image (Genesis 1:26-27). By this account the whole universe (inorganic and organic) came into being during this initial six-day period... ... The 19th century Darwinian account of life evolution and 20th century cosmological theories on the universe (notably Big Bang) seriously undermined religious accounts. This is not because scientific theories have been proven with anything near 100% certainty. Rather, it is because these newer theories are supported by a certain amount of empirical corroboration while ancient religious and mythological accounts remain largely allegorical. ...

Creation Science

As we shall see, current scientific accounts of origin are grounded in theories of a universe and earth that evolved over billions of years and a human genus that evolved over millions of years. Critics argue that these new ideas are too vague to merit the term 'science'. But this has not prevented acceptance by the academic world and general public. Some respected scientists are now inferring scientific evidence to support religious accounts of a much shorter time span. This has been labelled Creation Science or Young Earth Creationism. Young earth advocates face a massive uphill task as they attempt to overturn established scientific principles in astrophysics, geophysics and particle physics. Critics (including some theologians) accuse creationists of 'abusing science'. [6] The majority of creationist arguments tend to contradict scientific accounts on origin rather than corroborate divine creation. But there are a few interesting claims about the age of the earth and universe, the age of our common ancestors (Adam & Eve), the sudden appearance of species and a catastrophic flood. ...

Common Ground With Science

In reality, science and religion have more common ground in this area than either side is prepared to admit. The latest conclusion of theologians, scientists and philosophers alike is that the universe emerged out of nothing. The continuing arguments centre on whether there is an intelligent designer, a creator, a deity behind it all or whether it all happened by chance. Positions adopted do not always conform to profession. There are many theologians, scientists and writers that see no contradictions between religious accounts and scientific theories. Here are some notable quotes on the debate: Wernher von Braun (German-American Rocket Scientist): "For me, the idea of a creation is not conceivable without evoking the necessity of design. One cannot be exposed to the law and order of the universe without concluding that there must be design and purpose behind it all." [15] Sir William Bragg (English Physicist & Nobel Prize Laureate): "Religion and science are opposed ... but only in the same sense as that in which my thumb and forefinger are opposed - and between the two, one can grasp everything." [16] Phillip E. Johnson (Professor of Law, University of California - Berkeley): "The debate about creation and evolution is not deadlocked ... honest thinkers on both sides are near agreement on a redefinition of the conflict. Biblical literalism is not the issue. The issue is whether materialism and rationality are the same thing." [17]

[Read more ... get the book]
The Book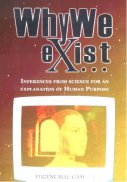 Pen Press, London
ISBN: 1-904018-86-6
Buy it now!
---
BOOK CONTENTS
Preface 1. INTRODUCTION
Timeless Questions,
Shifting Answers
Crisis and Contradiction
Conflicting Indoctrination
Importance of the Debate
2. RELIGION ON ORIGIN
What is Religion?
Early Accounts of Origin
Creation Science
Common Ground with Science
3. SCIENCE ON ORIGIN
PART 1: THE UNIVERSE
What do we mean by Science?
Astronomy
Cosmology
Big-Bang Theory
Problems with Big-Bang
More Missing Pieces
Where is it all heading?
Common Ground with Religion
4. SCIENCE ON ORIGIN
PART 2: LIFE
Evolution
Darwinism
Impact of Modern Genetics
Problems with Evolution
Evolution, Religion & Social Science
What Next?
5. FOCUSING ON PURPOSE
Why restrict Inquiry?
Is it all a futile exercise?
Modern Design Science
Wrong Assumptions
6. THE SOLAR LABORATORY THEORY
An Expendable Experiment
Recording Mechanisms - Memory
Timing Mechanisms
Sleep
Dreaming
Memory Consolidation and Storage
Memory Retrieval
Consciousness and The Mind-Brain
Death
Quantum Unreality
Influencing Mechanisms
7. IMPLICATIONS OF THE THEORY
The Role of Free Will
The Good-Evil Paradox
Morality and Religion
The Problem with Religion
Morality outside Religion
Chances of Intervention
False Security
8. DEVELOPMENTS
9. FURTHER READING